District Wide Broadcast Message
MINIMUM DAY WEEK OF MARCH 11-15th (ALL STUDENTS OUT AT 12:20)
PARENTS NIGHT OUT
PARENTS NIGHT OUT

title
Parents Night Out Tickets are now on sale.
Click PayPal button below to purchase tickets
Individual Tickets are $25
Table of 8 for $275 (including complimentary table gift)
Event Details:
When: April 5th, 6:00pm - 10:00pm
Where: Woodcreek Golf Club
What: Dinner, Dancing, and more for all Rock Creek parents/community members
Why: Because why not spend the evening (kid free) with other Rock Creek family members!
FREE CHILDCARE!!!!!
Fliers will be going home in Tuesday Folder next week regarding free childcare open to all children of parents and family members attending Parents Night Out.
Payment options are below. You can pay with Credit Card/Debit Card or Paypal.
To purchase tickets (any quantity), click "Buy Now" below
WAYS TO HELP ROCK CREEK
WAYS TO HELP ROCK CREEK

title
Be a classroom Art Docent or Science Docent
: Contact your child's teacher
Very little training needed.
All materials and training provided by Head Docents
Don't need experience in Art or Science to volunteer!
Become a member of PTC
: Contact PTC Members
here
Quick Links
Quick Links

title
Events Calendar
Events Calendar

title
We Are.......ROCK CREEK!!!
We Are.......ROCK CREEK!!!

title
Mission Statement: Our Aspiration: The mission of Rock Creek Elementary School, an innovative and collaborative community of learners, is to empower students to succeed, grow, lead, and learn by nurturing:
academic and social-emotional growth

productive and compassionate citizens

mindful and critical thinkers

family and community partnerships
Strategic Plan: Through the work of all staff members in the 2016-2017 school year, Rock Creek put together a 3 year Strategic Plan that will guide our work for the upcoming years. Click here to view.
The 7 Habits: What we instill in our students. Click Here for more
1) Be Proactive,
2) Begin w/the End in Mind,
3) Put First Things First,
4) Think Win-Win,
5) Seek First to Understand,
Then to Be Understood,
6) Synergize ,
7) Sharpen the Saw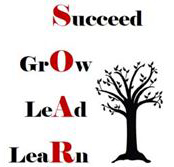 Lessons for Students
Lessons for Students

title
At Rock Creek, we take the safety and well being of our students very seriously and continue to implement programs, curriculum and philosophies that assist students in their day to day interactions with others.
This year we have implemented
"In Focus" Mindfulness curriculum
in which teachers take 10 min every day to teach students mindfulness. The curriculum used is research based and used as a guide to the teachers as they work with their students on their daily lessons.
In addition, we have implemented a Conflict Resolution program that focuses on teaching all students (TK-6) a unified approach to interacting with students in the classroom, cafeteria and on the playground. To review this approach of "Enough, Walk & Talk", please visit the links below for the 2 lessons that we taught to students.
Thank you in advance for your reinforcement at home regarding the proper way to handle situations that arise with other students. As you know, not everyone is always going to be agree with each other yet it is our responsibility to teach students the proper way to have discourse.